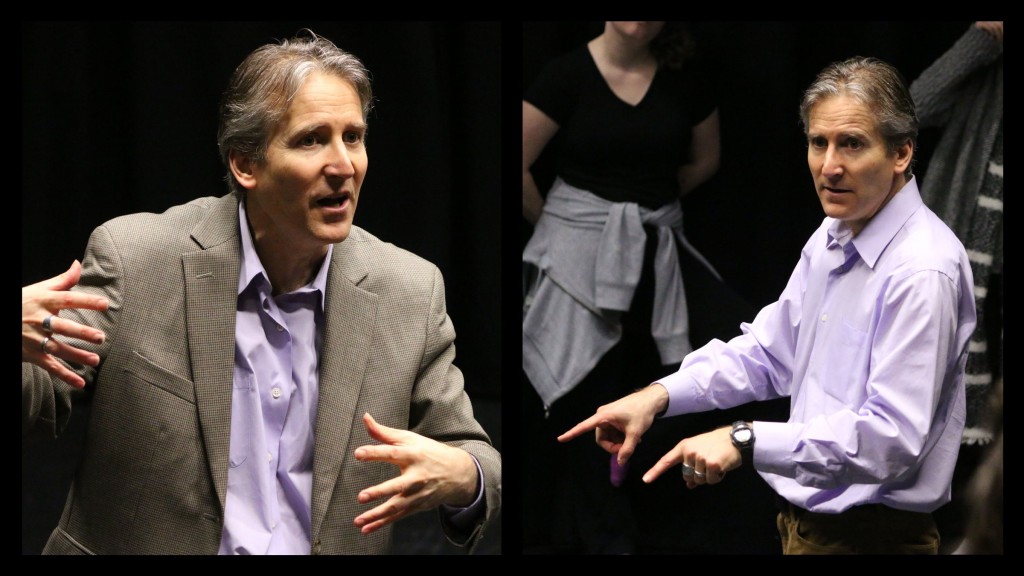 I just returned from a fruitful trip to Ireland and the UK, where I had the honor of conducting workshops and researching some internationally recognized drama schools.
In addition to the National Theatre School of Ireland, I visited the Royal Welsh College of Music and Drama, Guildhall School of Music and Drama, Rose Bruford College, and numerous others. One of the salient themes coursing through the 22 conservatories constituting "Drama UK" and the pair representing Ireland is a search for pedagogical balance between tradition and progress. While the former is largely represented by a commitment to training actors for the stage through a regime of voice/speech, movement, and Stanislavski-based curricula, there is a prevailing pressure shared among these schools to address the evolving professional landscape at home and abroad. Thus, schools like the Mountview Academy of Theatre Arts and Arts Ed. London specialize in musical theatre performance to train "triple threats" that meet the industry's need for performers who can sing, dance, and act. Under the leadership of Jeremy Harrison, Rose Bruford has recently created an Actor Musicianship BA designed to expand an actor's skillset, and by extension, his employability. It is little wonder, that Harrison is an acolyte of the British director John Doyle, whose aesthetic makes great use of the so-called actor musician as demonstrated by his acclaimed productions of Company and Sweeney Todd. The National Theatre School of Ireland's "Manifesto" track requires conservatory students to conceive and execute original work, a practice likewise located at the LIR (Dublin), Guildhall, Royal Welsh College, and many others. Moreover, all the schools engage their students in acting for the camera training, which accounts for nearly 50% of the coursework in certain instances. From a commercial perspective, this approach makes sense in that most legitimately paid work for graduates will come from television, film, and to a lesser extent, radio. Thus, the industry is prompting the training.
The UK has historically been a leader in acting and actor training and I would argue continues as such today.
This balancing of traditional and newfound pedagogies is as sensible as it is responsible when considering how the profession and aesthetic landscape is evolving and decidedly different from what it was fifty years ago, when the current model for training American actors emerged, at least insofar as it applies to BFA/MFA programs. In addressing the seemingly paradoxical consideration of balancing the past with the future, the Royal Central School of Speech and Drama's Head of Acting, Geoffrey Coleman, told me: We are not seeking to merely reiterate a traditional approach. While we need to respect the past and be informed by it, if we exclusively look to the past we're over. Look at Olivier, who had a vision for the future as informed by the past." How then might US actors and those that train them respond to Coleman's assertion? Furthermore, is there a way to effectively and productively implement traditional pedagogies without being limited by them?