A Winter People
by Chay Yew
University of the Arts Singapore (March 2022)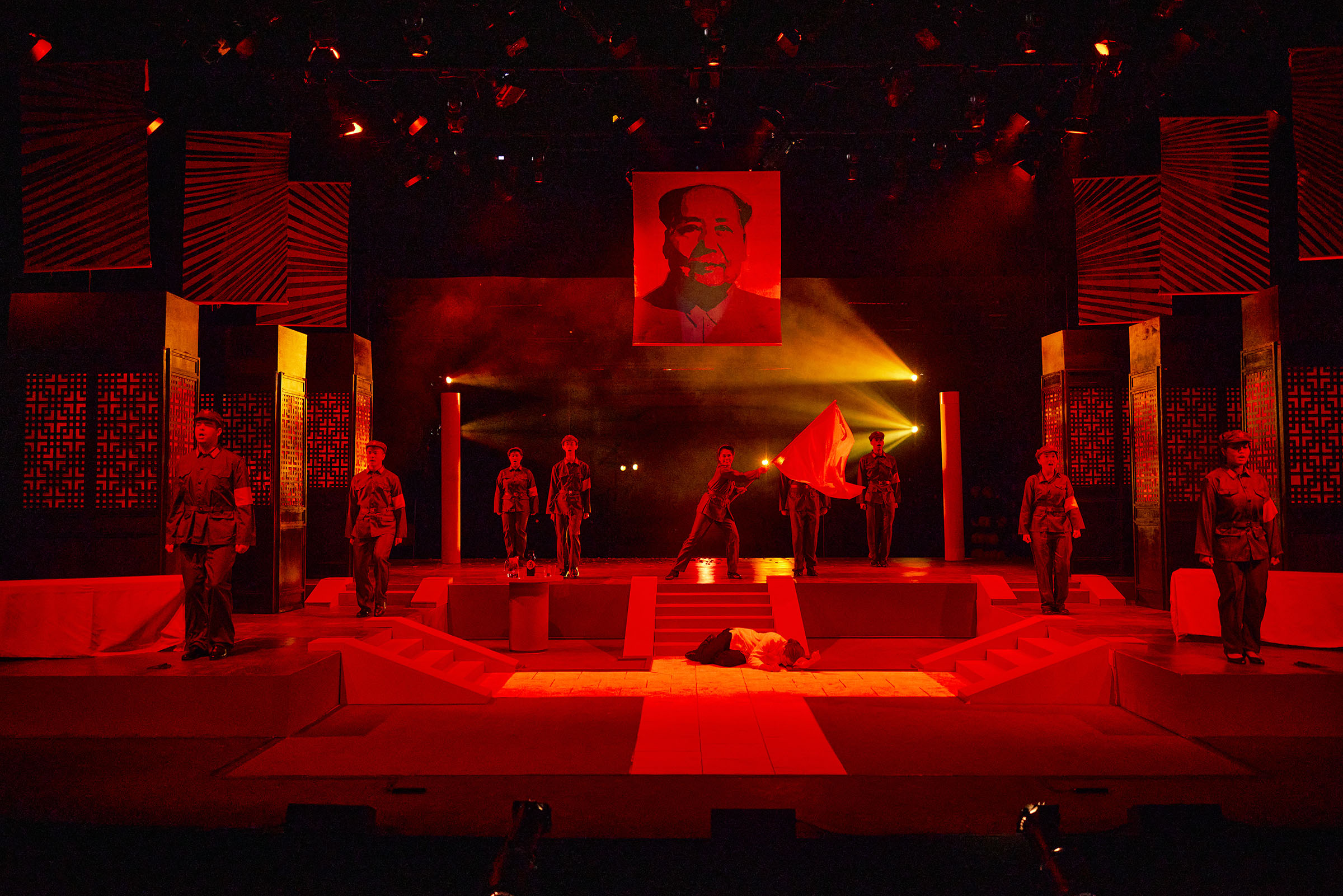 Director's Program Notes
Set in northern China just before the Maoist revolution, Chay Yew's A Winter People is a stirring portrait of a family grappling with significant change. Jointly based on Chekhov's Three Sisters and The Cherry Orchard, Yew's "liberal adaptation" juxtaposes progress and tradition in addressing a handful of time-honored themes that define the human condition: love, loss, family, friends, hopes, dreams, power, and oppression. 
Madame Xia and her clan return to their beloved estate after visiting America. It is spring and the grounds are adorned with méhuā blossoms and an air of possibility. The dramatic tension increases through summer as the family struggles to pay the mortgage on their estate, thereby causing a former "peasant boy" turned business man to purchase the land, before razing and transforming it into a housing development. "The only thing good about your garden is its size," the capitalistically minded Liao retorts to Madam Xia after she extolls the history of their "beautiful garden," a moment that echoes Chekhov's Lopakhin and Ranevskaya as the former proceeds to "chop down" the orchard. 
Keeping with The Acting Programme's commitment to balancing Asian and Western pedagogies and content, we proudly present this Singaporean adaption of a Russian classic. Yew wrote A Winter People for the Toy Factory and the Singapore Arts Festival in 2002. We are grateful for his permission to restage it at LASALLE at a time when tradition and progress are clashing both in our city state and greater Asia. It is no mystery that Yew set his play in the years presaging China's Communist Revolution and subsequent formation of the PRC. Mao would ultimately be swept into power and rule with forward-looking authoritarianism that reached its apex during the cultural revolution of the 1960s and continues today under Xi Jingping's master plan. Ensnared in the matrix of such political powerbroking are ordinary citizens such as those in A Winter People, all of whom struggle to adjust and survive in a society faintly resembling what it once was.
Cast & Design Team
Peter Zazzali
Set Design:
TK Hay
Costume Design:
Theresa Chan
Lighting Design:
Adrian Tan
Cast:Fandy Ahmed , Ethan Curnett, Iryshad Dawood, Mathias Teh En, Ferdinand Pavel Gunawan ,Tejas Hirah, Ashley Koh, Shayzmina, Periyachi Roshini,Genevieve Tan